Are you planning to relocate to Singapore? That is definitely exciting as you adjust to a new culture, navigate a new city, and find a place to live. However, this move need not be overwhelming. In fact, you may find that self-storage can help ease the stress of relocation and provide a smoother transition into your new environment. So as you start preparing for your big move, learn how you can benefit from self-storage rental.
Benefit #1: Flexible lease terms
Are you relocating to Singapore temporarily due to your job? In that case, it does not make financial sense to purchase an expensive and spacious property to accommodate all your possessions. Instead, you might be better off searching for storage space for rent.
At A Safe Place Self Storage, we offer flexible lease terms for those seeking temporary storage space to stow their belongings. You can choose the rental period that best fits your need. If you require the storage vault for a longer term, let us know, and we can extend your storage duration. No fuss, no muss.
Users can also choose from a comprehensive range of storage sizes, from a locker to our various walk-in storage vaults. Therefore, you do not have to fret about overpaying for more space than required while using only a fraction of the storage space.
Benefit #2: Safe and secure storage space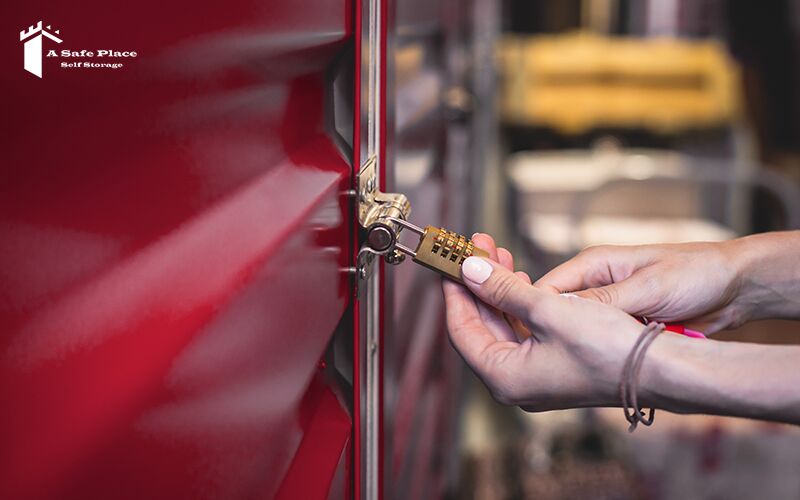 Sometimes, you must relocate at the drop of a hat. As a result, you will hardly have the time to identify a suitable accommodation to rent. So you might have to stay in a hotel temporarily. But what do you do with all your belongings? After all, there is definitely insufficient storage space when staying in a small hotel room.
A self-storage unit can provide safe storage for your possession until you settle your relocation arrangements. For example, at A Safe Place Self Storage, our facility possesses a state-of-the-art CCTV surveillance system that monitors the compound 24/7. Additionally, our storage vaults feature a PIN access system, so only customers provided with the PIN can access the area.
Benefit #3: 24/7 access to your belongings
A storage vault is not just a place to dump your stuff. Sure, you can do that. But you will not be making the most out of your self-storage facility. With 24/7 access to your belongings, you can pick the most convenient time to visit your storage unit to swap out any item you require and stash something else you no longer need, ensuring your living space remains organised and clutter-free all the time.
Benefit #4: Ease the stress of relocation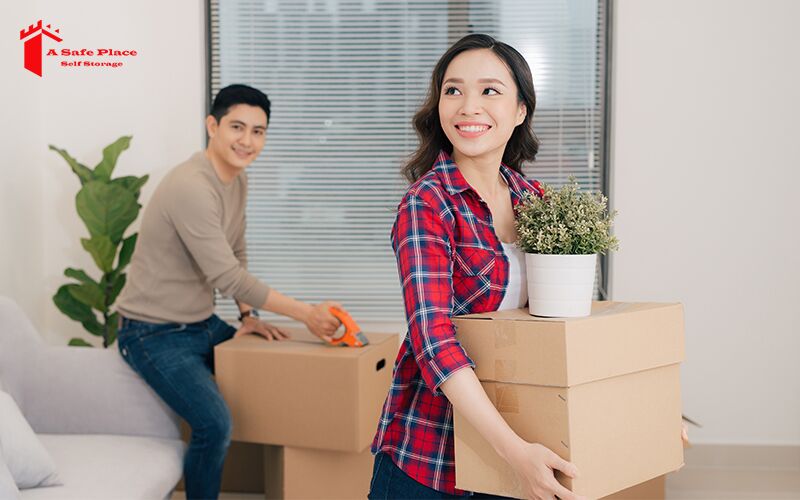 It is vital for you to understand that most apartments in Singapore usually feature smaller square footage compared to the spacious homes in your native country due to the nation's compact landmass. As a result, you might not have sufficient storage space to stash all your belongings.
With that said, there is no reason to fret about this issue. Relocating to a new country is undoubtedly exciting for you, and the last thing you want is to stress yourself out. Self-storage can help ease this concern by providing ample storage space to stow any item that does not fit your current accommodation. It also allows you to create a clutter-free personal space to chill and relax after a long day of work, away from the hustle and bustle of the city.
As you can see, self-storage is a lifesaver for expatriates like you! Regardless of your reasons for moving abroad, self-storage can help simplify your transition and make your move a lot smoother by providing a secure, flexible, and cost-effective solution to stow your excess belongings. So renting a storage vault should be at the top of your priority list when you arrive in Singapore.
Fortunately, you do not have to search far to find your ideal storage solution. At A Safe Place Self Storage, we offer a broad array of self-storage unit sizes for rent at affordable prices. Do not hesitate to contact us today to request a quotation.
Learn More: How To Choose The Right Self-Storage Units For Your Needs