As a retail business owner, it seems like you are always running out of storage space for your products. And your storefront is hardly ideal for stowing your goods. After all, you do not want the place to become a cluttered mess and give your customers a negative impression.
In such instances, you might be considering renting a warehouse to store your excess supplies. What if we tell you there is a more beneficial and cost-effective solution for your storage woes? The answer lies in self-storage. Let us share why the latter option is more suitable for your business needs.
Learn More: 4 Types Of Businesses That Can Benefit From Self-Storage
Reason #1: Flexible rental terms and sizes
Every entrepreneur wants to get the most out of their investment. However, traditional warehouses often do not offer customised storage. So you may end up paying over the odds and leaving excess and unused space in the warehouse. As a result, the rental fee and maintenance costs required to cover the premise may no longer seem like a justifiable outlay.
Conversely, self-storage facilities provide a range of self-storage unit sizes to cater to various business needs. For example, at A Safe Place Self Storage, our storage vaults range from 12 to 275 sqft. Furthermore, our rental terms are flexible. So you can rent the unit for as long as you require without worrying about committing to a long-term contract.
Reason #2: Cost-effective storage solution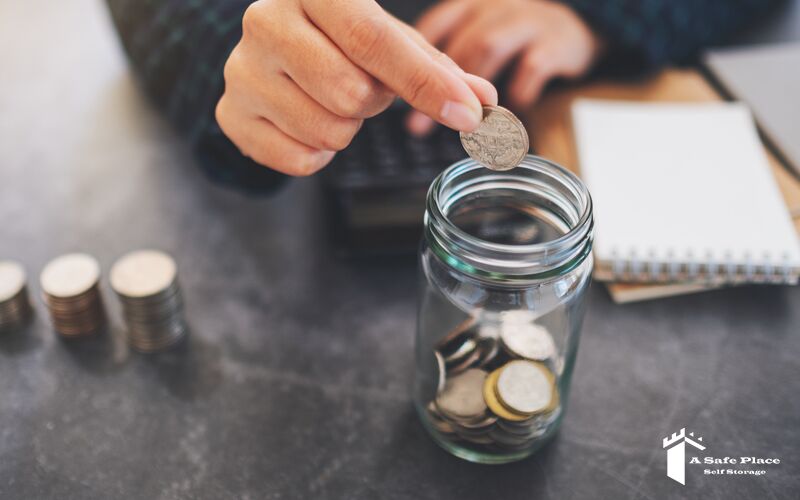 Using a traditional warehouse to stow your inventory is not as simple as signing the lease and transporting your products to the location. Most warehouses do not have the amenities to keep your goods safe and secure, like pre-installed lights, power sockets, or a security system.
Instead, you will have to incur further expenses to renovate the warehouse to fulfil your storage needs. Moreover, once the lease is over, you must revert the facilities to their original condition before returning the keys to the landlord, heaping additional costs to your budget.
On the other hand, self-storage facilities offer a hassle-free storage solution without requiring extensive setup or renovation costs. Just choose a storage vault that fits your requirement and decide the rental terms. Once that is done, you can prepare to move in. A stress-free storage solution indeed!
Reason #3: No maintenance fees are required
With self-storage, you only have to worry about the monthly storage charges. There is no need to fret about maintaining the place or the monthly utility bills arising from keeping it up and running as you would a traditional warehouse. As such, you save plenty of inconvenience and time, allowing you to focus on what matters most to you – growing your business.
Reason #4: Security is included as part of the service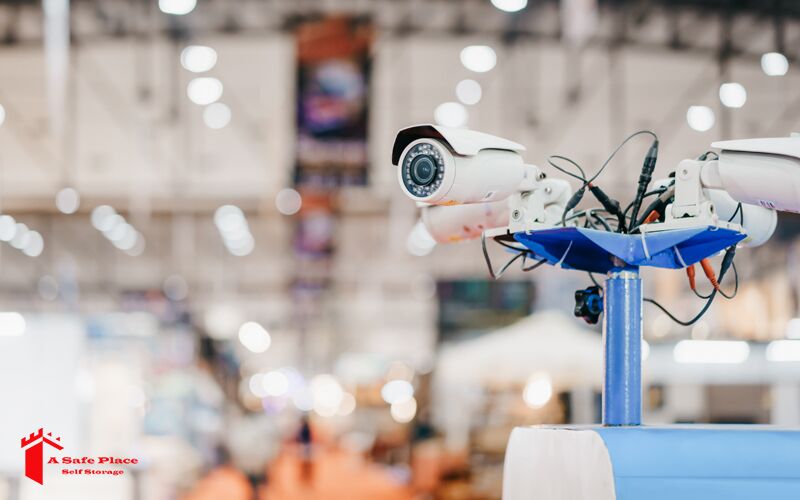 Singapore is widely regarded as one of the safest countries globally due to its low crime statistics. However, low crime does not mean no crime. And the last thing you want is for your inventory to be damaged or stolen during storage. While traditional warehouses are usually safe, you must still invest in a large-scale security system to monitor and safeguard the premise.
Meanwhile, self-storage facilities are equipped with state-of-the-art security systems and round-the-clock guards, safeguarding your inventory and deterring trespassers from breaking into the place. At A Safe Place Self Storage, our storage facilities even feature a PIN access system. So only our customers who have been provided with the PIN can access the place. Therefore, you can have peace of mind knowing your business inventory is safe and secure when you stow them in one of our storage vaults.
As you can see, there are plenty of benefits to choosing a self-storage facility over a traditional warehouse for your storage needs. In fact, you can treat your unit like a storage warehouse. So if you are looking for a storage warehouse for rent, look no further than A Safe Place Self-Storage! Do not hesitate to contact us today to request a quotation.