LOCKER STORAGE SERVICE SINGAPORE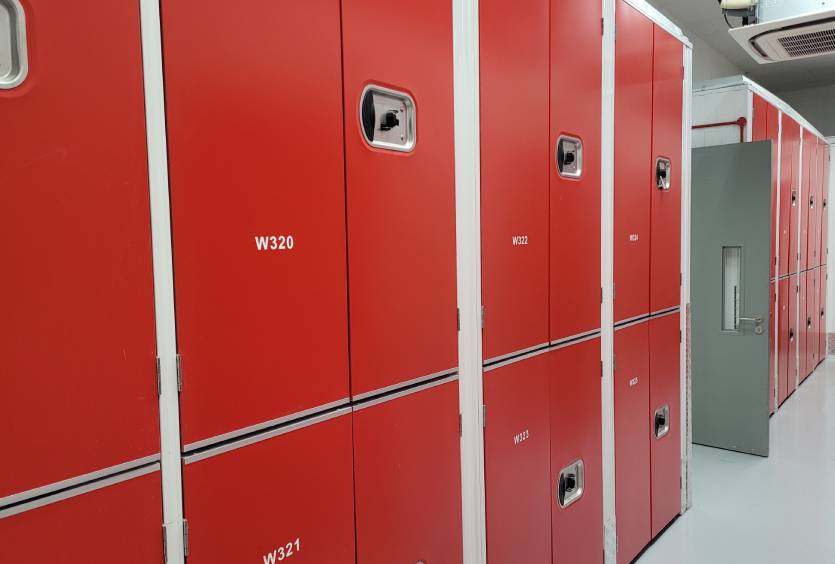 Our Locker Service has been designed to provide individuals with a cost efficient method for storing items offsite, where the amount to be stored is not large, and so does not justify a full Storage Vault.
One possible use is similar to a safety deposit box in banks, where items that are difficult to replace are stored offsite e.g. personal documents like Birth Certificates, Marriage Certificates etc so that if your primary residence is damaged, these items are stored safely offsite.
Another possible use for a locker is as an offsite backup. So, for instance, where you have copies of important documents or even magnetic media and you prefer the copies to be in a separate physical location, a Storage Locker might be the perfect solution.
What Can You Store In A Locker Storage Unit?
Seasonal Items
Locker rental units are ideal for storing seasonal items like holiday decorations, winter coats, or summer sports equipment. This helps free up space in your home or office until you need these items again.
Personal Documents and Files
Locker units are suitable for document storage including important files, or business records. It ensures that your paperwork is well-organised and protected.
Small to Medium-Sized Boxes
You can store a few small to medium-sized boxes in a storage locker, making it useful for holding miscellaneous items, collectibles, or small household goods that you don't need daily access to.
Limited Clothing and Personal Items
If you need additional closet space, a storage locker can accommodate limited clothing items, shoes, and personal belongings. It's a practical solution for seasonal wardrobe rotation.
Sports Gear and Equipment
For sports enthusiasts, a locker rental is handy for storing sports gear and equipment, such as tennis rackets, golf clubs, or camping gear. It keeps your equipment organised and readily accessible when needed.