Are you running out of storage space at home? The solution is simple; rent a storage unit in Singapore. However, packing your possessions for short-term storage is a totally different ball game from packing the same items for long-term storage. Therefore, it is imperative to understand how to pack for both scenarios. Let us share how to prepare your belongings for storage in either situation.
Packing tips for short-term storage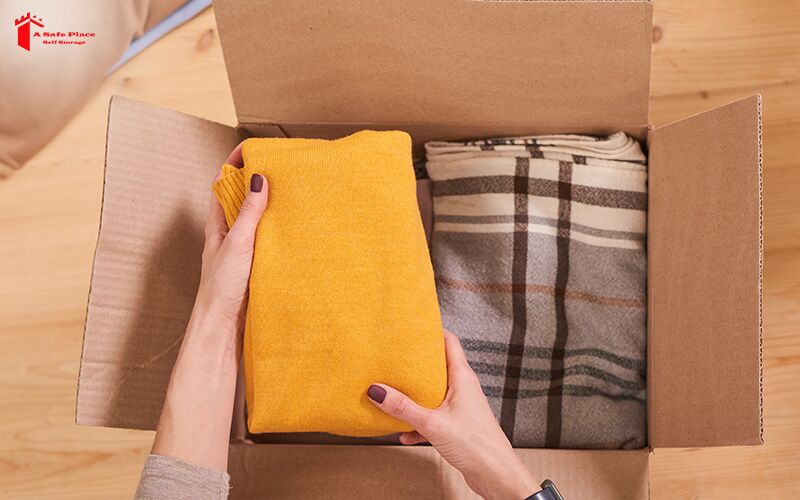 Short-term storage covers any duration between a few days to around three months. As its name implies, it is a stop-gap measure. Generally, those opting for short-term storage require a temporary storage space to house their items. For example, a homeowner may need a place to stow their bulky furniture and appliances during a home renovation.
Keep these pointers in mind when planning for short-term storage:
1. Wrapping your belongings
Since you are storing your belongings for the short term, there is insufficient time for dust or dirt to form and settle. As such, it does not make sense to go the extra mile to wrap your large items in plastic wrap when you are unwrapping everything soon. Instead, draping a large piece of cloth over your items will suffice. It achieves the same result and is less of a hassle.
2. Leave room to manoeuvre
Those opting for short-term storage often find themselves making regular trips to their storage unit. And you may do so too! So always remember to give yourself room to manoeuvre around your storage unit. After all, you do not want to topple over anything fragile while you are in there. We recommend leaving an aisle in the middle of the unit to ensure you can get in and out quickly.
To achieve this, you can try arranging and stacking your belongings and boxes against the wall. Installing a shelf can help you maximise the vertical space available. Alternatively, get storage containers of similar sizes to make it easy for you to stack them one above another easily.
3. Ensure fragile items are packed carefully
You likely do not need to pack your belongings thoroughly for short-term storage. With that said, anything fragile or valuable must still be well-protected, lest you damage the object while shifting things in and out of storage. So encase your precious items in bubble wrap before placing them in the storage containers.
Packing tips for long-term storage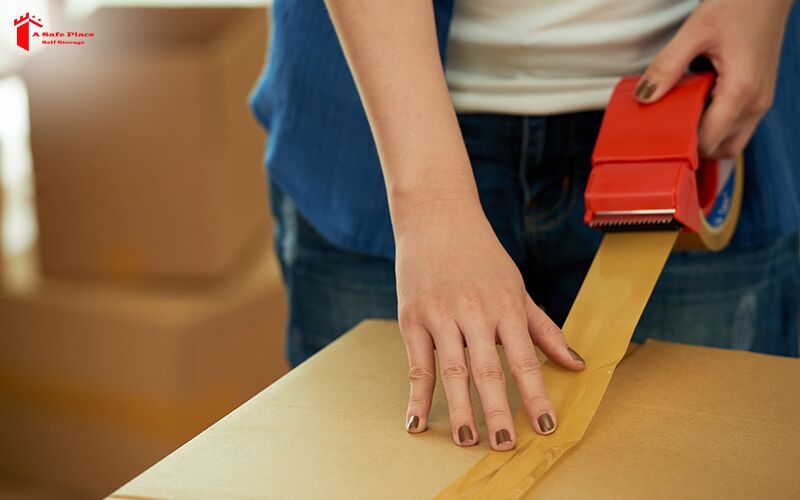 Naturally, long-term storage covers anything over three months. This option is handy for stowing items you have no need for currently but may require from time to time, such as winter clothing and seasonal decorations. Keeping these belongings in storage can help you declutter your living space. Hence, providing you with peace of mind.
Keep these pointers in mind when planning for long-term storage:
1. Invest in sturdy packing materials
Flimsy containers, like paper boxes, are not designed to withstand the strain of long-term storage. Therefore, we recommend investing in sturdy packing materials to ensure the containers housing your precious possessions do not crumble during storage. Quality, transparent plastic boxes are ideal since you can spot the items you need with a quick glance.
2. Safeguard your delicate belongings
Always treat your delicate and treasured possessions well. Wrap each item in kraft paper or bubble wrap before storing it in sturdy packing materials. You can consider storing these objects away from the belongings you plan on accessing regularly. This way, you eliminate the risk of damaging them while shifting your possessions around.
3. Wipe down your appliances before storing them
Any appliance intended for long-term storage should be thoroughly wiped down before you stow them away. You can use bleach or baking soda to clean the item and eradicate any lingering bacteria. This action helps prevent mould and mildew from forming and spreading to the other belongings in storage.
As for the long-term storage of any clothes or fabric, remember to place them in vacuum-sealed bags to prevent moisture from accumulating within the container. Dampness is one of the primary factors contributing to the growth of mould and mildew.
Regardless of your storage needs, we recommend labelling everything clearly to have an easier time identifying the items you need later. You may also want to keep an inventory list of every belonging in storage to help keep track of all your possessions.
Learn More: How to Prepare your Belongings for Self Storage
Whether you seek temporary or long-term storage, A Safe Place Self Storage has you covered! We have various storage unit sizes available for rent at affordable prices! Do not hesitate to contact us today to request a quote.